Hispana Global was founded in 2012 by Jeannette Kaplun, an award-winning parenting author, TV personality, mom and blogger. Its mission is to help Hispanic women be, feel and do their best. You don't have to be Hispanic, Latina or from any particular background to enjoy this site. We are based in South Florida and cover events, beauty, fashion, parenting, food, technology, travel and social good topics.
Hispana Global is so much more than a blog. We offer strategic communications services customized to your needs and goals when you want to reach Hispanic women in both English and Spanish. Twitter parties, sponsored posts, Pinterest boards, Facebook engagement and branded integrations in our videos are only a few examples of ways to amplify your message. Hispana Global was founded by a bilingual and bicultural Latina mom, so you can rest assured that your message will truly be understood by your audience and that all campaign materials will be executed by native English and Spanish speakers.
We have over 11,000 fans on Facebook and close to 5,300 followers on Twitter.
For more information not found on our About Us page, email us at [email protected].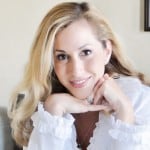 About our founder, Jeannette Kaplun
Born in El Paso, Texas, and raised in Chile, Jeannette is truly bilingual and bi-cultural. As founder and Chief Content Officer of Hispana Global, Jeannette Kaplun blogs about parenting, travel, beauty, technology, social good and other lifestyle topics.
She is co-founder of Todobebé, and has co-hosted the Emmy-nominated Spanish-language network TV show ¡Viva la Familia! de Todobebé for four seasons on Univision. She is also the author of Todobebé: Todo lo que necesitas saber para el primer año de tu bebé (Rayo, 2006) and blogs in English for Babble Voices.
She is known as one of the leading Latina bloggers in the US and in May 2012 was invited to the White House as part of LATISM's Top Blogueras Retreat. As such, she has been a speaker at major conferences throughout the US, Mexico and Chile regarding content, social media, work/life balance and online communities, including BlogHer, Blogalicious, EVO, LATISM, Blissdom, Hispanicize, Social Media Week Miami, SheStreams and SheCon. In 2011 Jeannette won LATISM´s Best Parenting Blogger award.
Aside from tackling parenting issues, Jeannette also blogs about family travel, beauty and technology. Using social media for social good is another of her passions. For years she has collaborated with St. Jude Children's Research Hospital, Share Our Strength, RMHC, Common Threads and other causes, trying to raise awareness and donations. She has walked the red carpet for Padres Contra el Cáncer and St. Jude's as well. Most recently, she was named a Social Good Fellow by the UN Foundation and participated in its [email protected] blog relay called Blogust to benefit 10,000 children in need. In January 2012 she traveled to Haiti with a group of prominent bloggers to visit the country and deliver donations to the women of OFEDA, a community of women that live in tent camps.
Jeannette also has been a frequent speaker at community, health and Todobebé parenting events for Hispanic families expecting and raising babies, and a guest on TV and radio talk shows. She has been featured in Vogue en Español, People en Español, Vanidades, Buen Hogar, Selecciones, Kena, Rumbo, CNN Radio, La Opinión, Associated Press, Cox Newspapers, Vista Magazine, Sun Sentinel, the Miami Herald, Revista Mujer, TV y Novelas, Quién, Hola, Bloomberg Radio, Caracol Radio, Revista Clara, Revista Siglo XXI,  Revista Detalles, El Gordo y la Flaca, Despierta América, Cada Día, El Tiempo, Delicioso, Revista del Domingo, Good Morning America and NBC Latino among many other media outlets. She also appeared as a parenting expert on the "Father Albert" TV show and has been a spokesperson for Target. She has also contributed to Creciendo en Familia, Plaza Familia, Selecciones, Mamiverse and Voxxi, among others.
In 1999 Jeannette co-founded Todobebe.com, the first pan regional baby and parenting website in Spanish and Portuguese. She began blogging about her pregnancy and motherhood in the early 2000's, which makes her a true pioneer in the Latino/Hispanic blogging world. She has also been crucial in the development of the trilingual (English, Spanish, Portuguese) Todobebé apps and created the mom blogging network Blogs de Mamás.
In addition, she wrote the foreword to the book "Bilingual is Better" by Ana Flores and Roxana Soto (Bilingual Readers, 2012).
Before moving back to the USA, she worked as a news reporter in Chile's Channel 13 and graduated at the top of her class at the prestigious Journalism School of the Pontificia Universidad Católica de Chile. She also holds a Bachelor degree in Social Sciences from the Universidad Gabriela Mistral.
A photography fan, Jeannette resides in Miami, Florida, with her husband and two children. Follow her on Twitter @jeannettekaplun (she has over 10k followers) or connect with her through her personal Facebook page, where she has over 8000 fans.